"If you haven't earned the confidence of the population, you can't accomplish much," says Catherine Fournier, who at 30 has already accomplished a lot.
Article content
We talk to newsmakers from 2022 about their hopes for the new year. Today: Catherine Fournier, the mayor of Longueuil.
Article content
Reflecting on her first year as mayor of Longueuil, Catherine Fournier spoke of a new era of politics: one in which municipalities have a greater influence in effecting change locally and — by extension — at the provincial level.
Article content
An ambitious statement, but at 30, Fournier has already accomplished a lot: in 2016, she was the youngest woman to be elected to the National Assembly, as the MNA for the riding of Marie-Victorin, with the Parti Québécois. Today, she's one in a handful of young, ambitious mayors at the helm of some of Quebec's largest cities.
"I think this is a new generation (of mayors) in terms of ways of thinking, of how to raise certain issues," she said. "It's interesting precisely because of the fact that there are so many of us sharing these ideas — it creates an interesting balance of power with the Quebec government, because it means that we put issues on the political agenda that would not necessarily have been put on the agenda by Quebec."
Article content
During the provincial election campaign in September, the mayors of the 10 largest municipalities in Quebec — including Longueuil — united to ask party leaders to commit to a $10-billion "green pact" to fund climate adaptation measures in their cities over the next five years.
Protecting the environment is one of Fournier's top priorities, and something she says has been worked on over the past year in Longueuil, mainly through the preservation of natural environments and a reforestation plan.
"It's our responsibility because the environment provides us with such precious ecological services," she said. "It helps to filter our air, to lower the ambient temperature, to fight against heat islands."
After experiencing setbacks, Fournier said she hopes to gain a greater ability to protect the environment in 2023.
Article content
"It's very difficult for cities because we want to protect natural environments, but there are people who own the land who are taking us to court," she said. "In my opinion, there should be measures. In particular, a reform of the law on expropriation, which would allow us to gain ground for the environment above the right to property. Even though we understand the right to property is important, it should never exceed the right to a collective future through the preservation of our environment."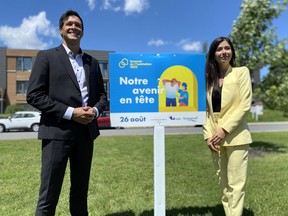 Just a few weeks before joining forces with other mayors to request the green pact, Fournier and Laval Mayor Stéphane Boyer, also in his 30s, hosted a housing summit to find municipal solutions to Quebec's housing crisis — an issue often associated with the provincial government, which provides funding for social and affordable housing.
Article content
"We also have a role to play, and it's immense," Fournier said.
The summit brought together several actors in the housing sector, including the province's 10 largest cities, all of whom committed to testing their own "innovative proposals" on housing and reconvening a year later to share best practices, Fournier said.
"We all want to work together; we want to share our expertise so that everyone can benefit from this," she said, describing the plan as new in the world of municipal politics.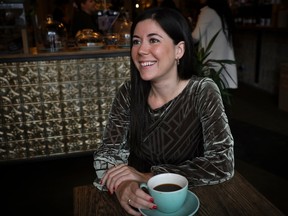 For 2023, Fournier is hoping for more humanity when considering the housing crisis.
"I find that we often talk in very technical terms about it," she said. "It's one of the biggest determinants of health, so the commitment of society should be at the height of the importance housing has on the well-being of people in general. So (my wish would be) to go back to basics when talking about housing — to always have that in mind."
Article content
This new age of municipal politics marks the end of an era when it focused solely on issues such as garbage collection and sewage, aspects of city management Fournier described as important, "but it's as if cities were a sort of board of directors to manage things that were very, very technical," she said.
Today, municipal politics for Fournier is based on proximity to and trust from citizens.
"If you haven't earned the confidence of the population, you can't accomplish much," she said.
Part of establishing that trust in Longueuil, Fournier explained, has been through increasing citizen participation in decision-making, allowing residents to "reclaim democratic spaces." Her administration has created various advisory committees composed of citizens covering a wide array of topics, as well as the Office de participation publique de Longueuil — an independent group made up of experts to bring external points of view on important matters to the city.
For the new year, Fournier hopes elected officials live up to their responsibility as representatives of their citizens.
"Too often, debates in general are partisan and are not constructive enough," she said. "I think that we must live up to the trust of the population, and always aim for the best."
Hanes: Quebec municipalities fight for climate strategies, but will they be heard?

Legault rejects $10-billion 'green pact' request by mayors

At 22, Quebec's youngest mayor aims to address 'old mentalities'