It could not have been a more idyllic November afternoon in the popular tourist town of Daylesford on Sunday and hundreds of tourists gathered in perfect sunny weather for weddings and a long-weekend break.
Key points:
Two children were among the five killed
Police say the driver returned a negative breath-test
Shocked residents are rallying to support the survivors and each other
But when a car mounted a kerb and drove into the busy beer garden of the Royal Daylesford Hotel, the joyous spring-time setting turned to tragedy.
Five people, including two children, were killed.
They included a 38-year-old man and his 11-year-old son, and a 44-year-old woman and her 30-year-old male partner, along with the woman's nine-year-old daughter.
At the scene on Monday morning, full jugs, stacks of cups and sunglasses remained untouched on picnic tables where diners had been enjoying the day.
A dog bowl lay on one section of a damaged bench and a shoe could be seen lying on the grass behind police tape as investigators in hazmat suits combed through debris.
Police say the driver, a 66-year-old Macedon man, returned a zero blood-alcohol reading and is expected to be interviewed on Tuesday.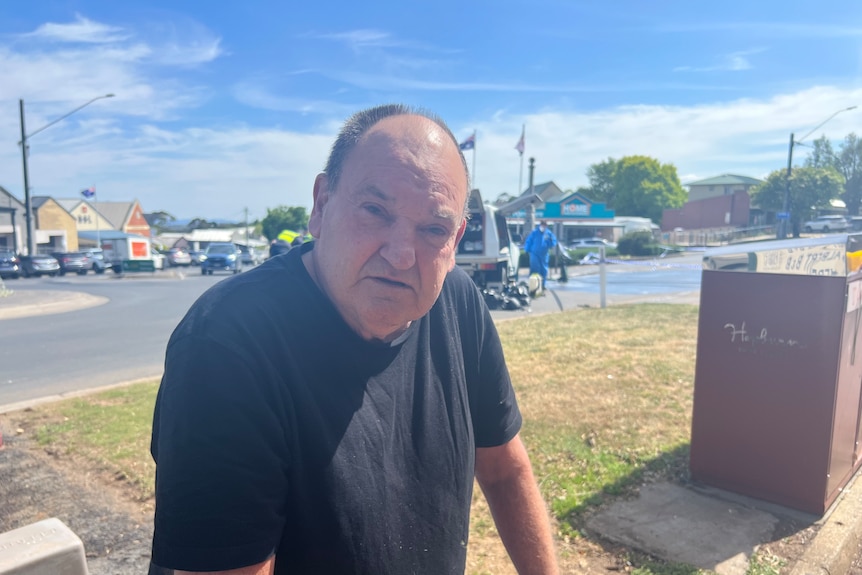 Local businessman Mark Ward was in tears as he sat and watched residents lay tributes at the scene.
"Our community is enormously tight-knit — we are so proud of our town," Mr Ward said.
"For this to happen in such a drastic way, it's devastating for everyone."
Mr Ward said he had offered his staff the day off to take time to process and grieve.
"A lot of our locals are struggling to cope," he said.
"In fact, I'm struggling to cope."
Known for its mineral springs, spas and regional cuisine, the town swells with tourists during holiday periods.
Loading…
Assistant Commissioner for Road Policing Glenn Weir told the ABC that all of those who died were tourists who had travelled to Daylesford from Melbourne.
"It should have been, and it was, a great day, the weather was perfect," he said.
"It should have been a great day and it's ended in absolute tragedy for those who have obviously lost their lives, their family, the injured, but broadly the community of Daylesford, which is one of the great tourism and lifestyle destinations in Victoria.
"It's just absolutely heartbreaking."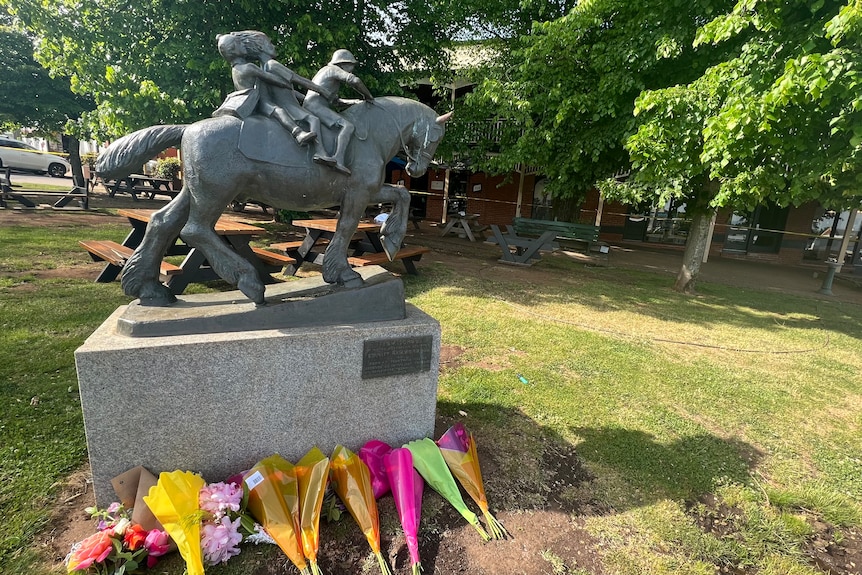 'Amplifies the impact'
Established in 1916, the Royal Daylesford Hotel is one of the town's oldest and most popular pubs.
It is situated next to a busy roundabout at the intersection of the town's main streets.
Victoria Police Chief commissioner Shane Patton said the coroner might look into the safety of the grassy outdoor dining area used by the hotel as part of the investigation into the incident.
"It's right in the middle of town," Hepburn Shire Mayor Brian Hood said.
"That in itself amplifies the impact.
"Everyone knows the pub, they know the outdoor dining area."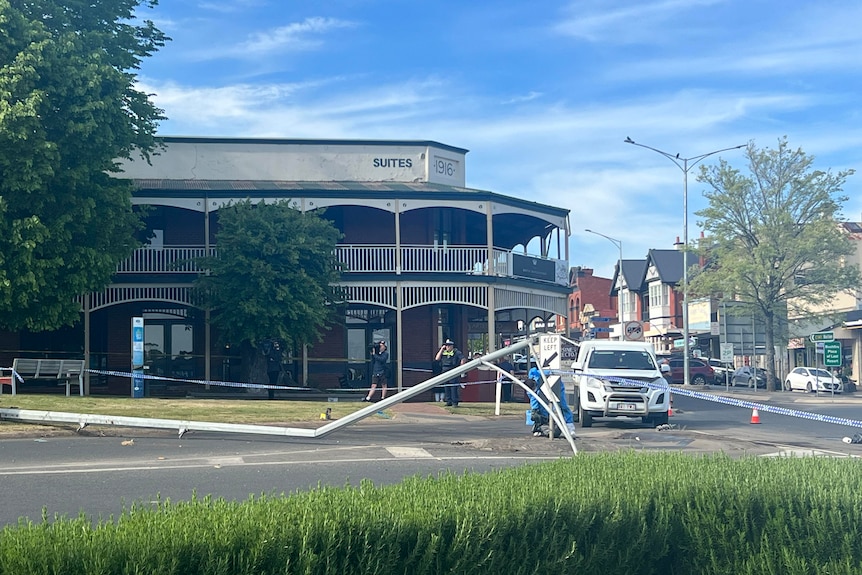 Longtime local Joanna Parker said she was on her way to get groceries when she saw the shocking scene on Sunday night.
"There were lots of locals that were crying," she said.
"All the girls from the shops that work at the restaurants said, 'We will have to close.'
Chief Commissioner Patton said people raced to help.
"There were numerous people there who selflessly came out and aided those who were dying, who needed first aid," he said.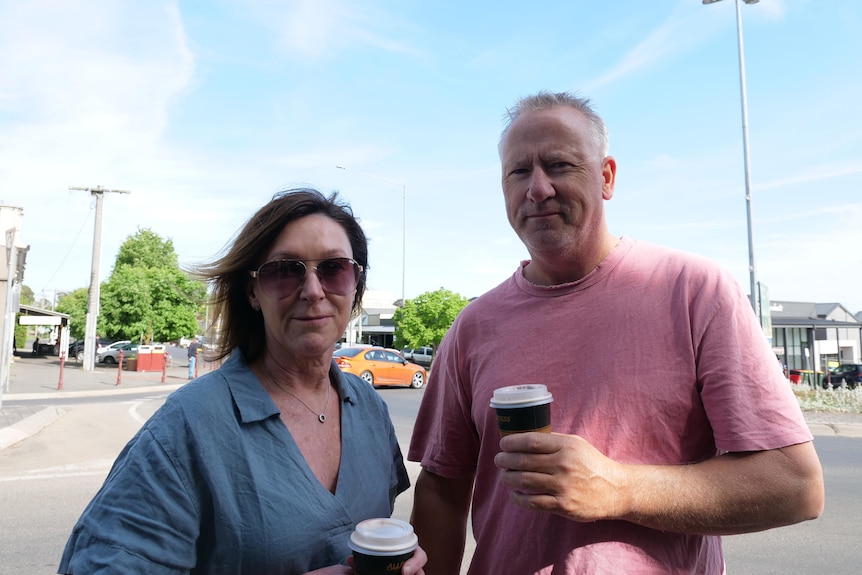 Rob Green and Michelle Gray were visiting Daylesford for the weekend and considered stopping at the hotel for a drink, but decided against it.
"We saw them sitting out the front at about 3pm … about 60 people," Mr Green said.
"We thought, 'Oh it would be a nice place to stop for a beer.
"It's horrible — it must be awful for the local community."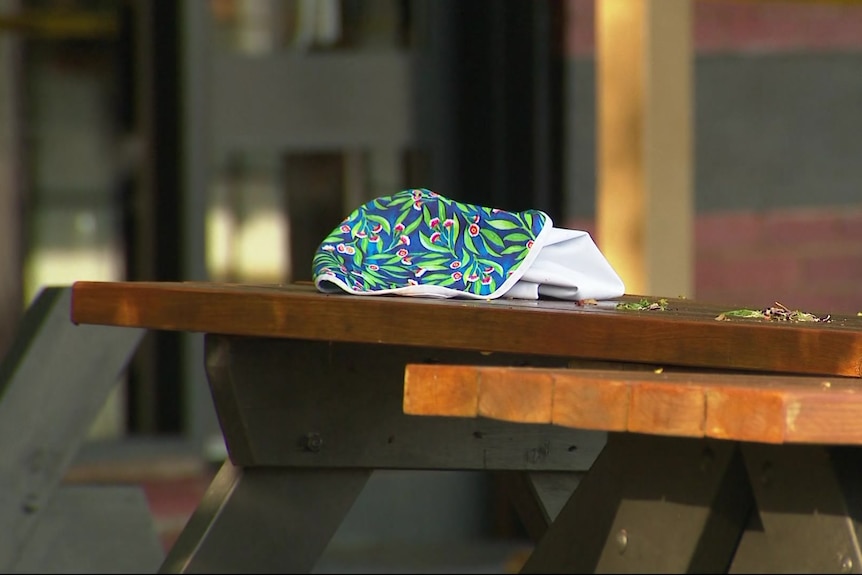 Hepburn Shire Deputy Mayor Lesley Hewitt, who lives near the hotel, said there had been a huge outpouring of support.
"My phone has been ringing off the hook, but not just from locals — from people all over the country checking what's going on," she said.
"It is a tough time and people will need support, and people will need the opportunity to come together and reflect on this, on the loss, on how this could happen."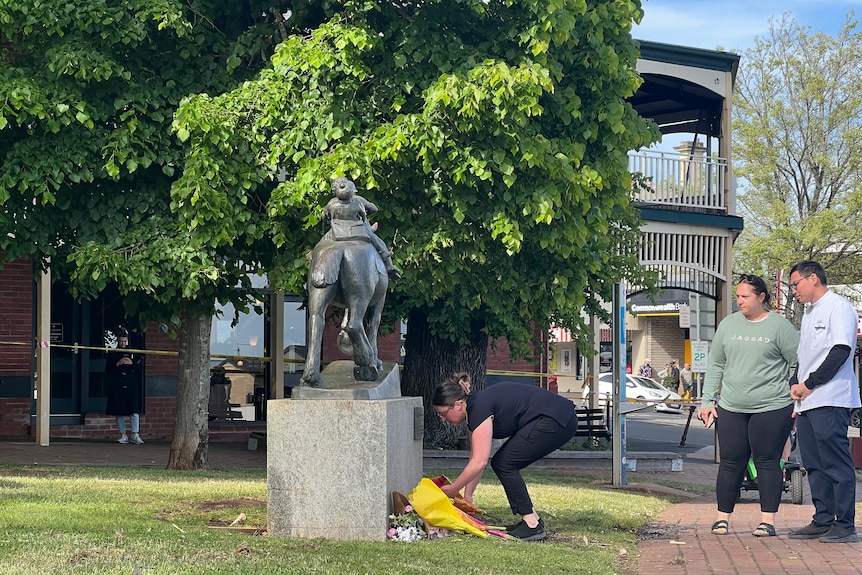 'Destroyed in an instant'
Local musician Anthony Rodgers said he had planned to play outside the pub on Sunday night.
"I hadn't been out because of the COVID thing … and I thought I'll come out and have a sing and I was going to set up near the statue on the grass, sing a few songs, and I got to cutting the grass way late and I didn't come up," he said.
"But if I had I would have been standing there, and it's just shocked me."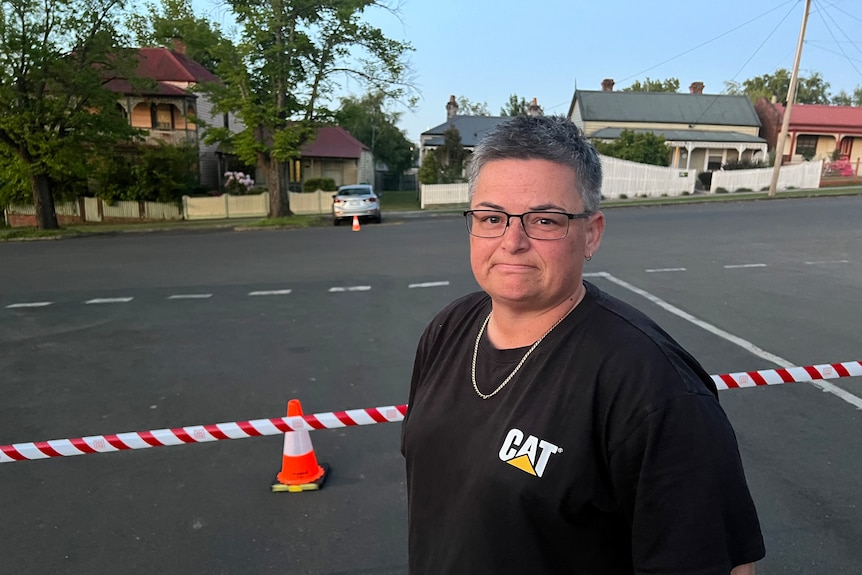 Mary Chase had travelled to Daylesford for a wedding and was in the hotel with friends waiting to have dinner when the crash occurred.
"We were all taken to the back of the pub and evacuated, and we were taken out, and we already saw white sheets," she said.
"So they were already covering up people."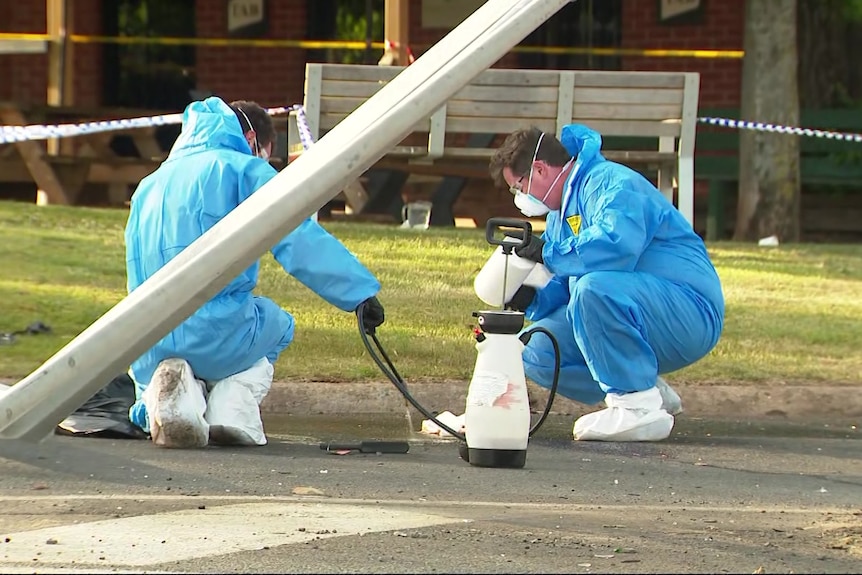 Ms Chase said it took a few minutes for the gravity of the situation to register.
"More and more police were coming, and then helicopters and then yeah — we started to realise how bad it was," she said.
"We literally walked through that beer garden five minutes before."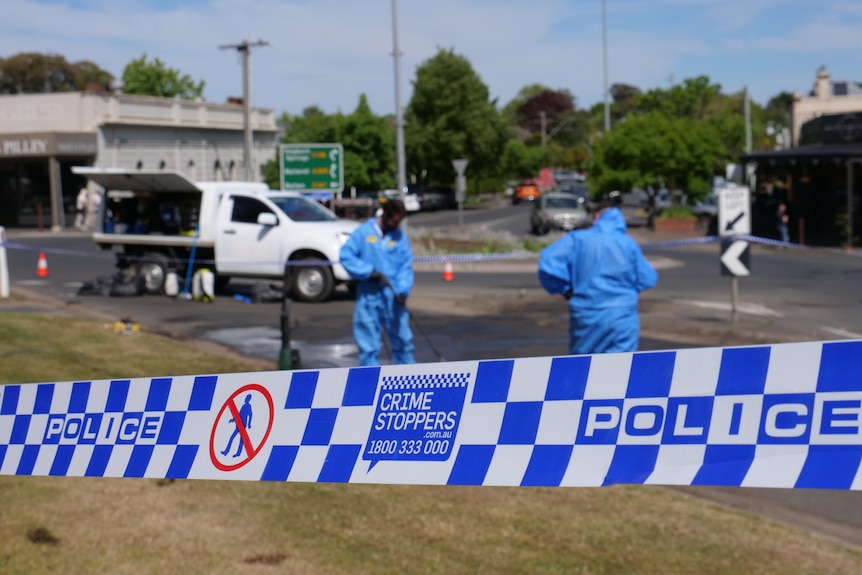 Melbourne residents Jenna Acquarola and James Deriu said they were sitting at the crash site an hour before the incident.
"It was a beautiful night," Ms Acquarola said.
"The sun was going down, everyone was enjoying the sun, and it was destroyed in an instant.
"It is so sad for Daylesford — I don't think it will be the same."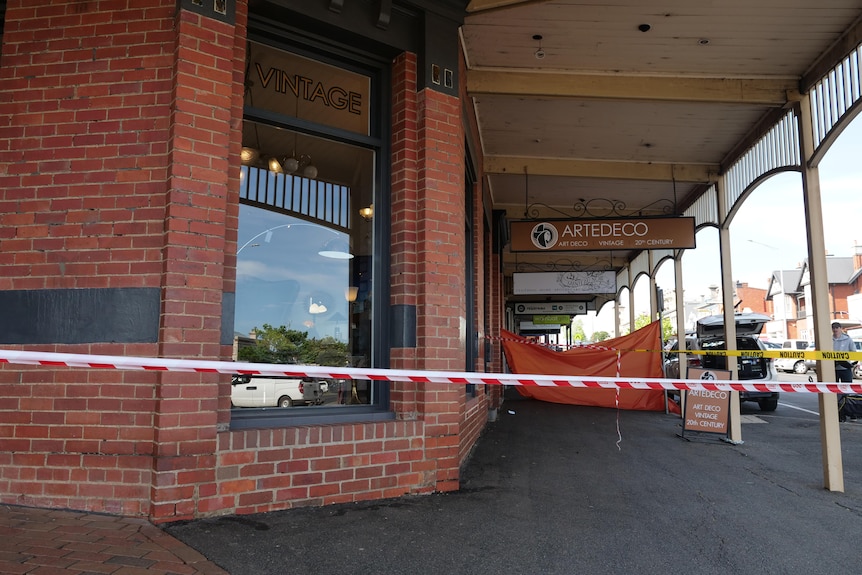 Chief Commissioner Shane Patton said the incident may "haunt" those involved "forever".
"I've spoken to the head of … road policing [in the area] who was at the scene and he described it as one of the worst and most confronting that he had ever been to, and he has been to many," Chief Commissioner Patton said.
"Many people will now be questioning the fragility of life."
A community vigil was held at Victoria Park in Daylesford on Monday night, with hundreds turning up to show their support. 
Central Highlands Rural Health is offering counselling to those in need of support.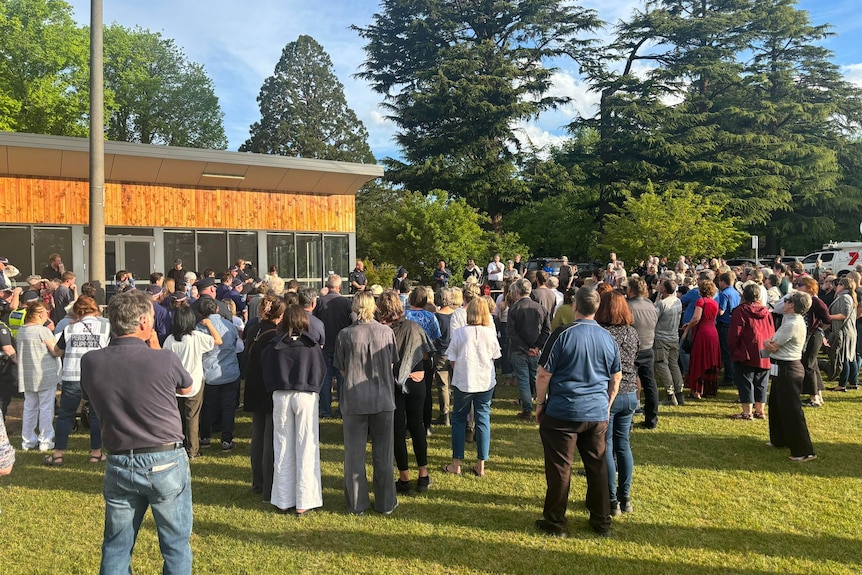 Get our local newsletter, delivered free each Wednesday