Start with sprouts, says garden expert Alex Augustyniak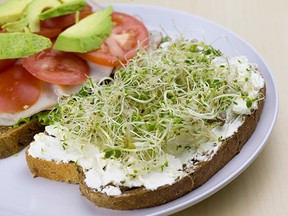 Reviews and recommendations are unbiased and products are independently selected. Postmedia may earn an affiliate commission from purchases made through links on this page.
Article content
From concerns about where our food comes from to the rising costs of groceries, there's a growing interest in how to produce our own food, whether from a backyard plot or a condo balcony. But, for those with little or no experience, knowing where to begin can be a challenge.
Article content
To overcome any sense of intimidation, start with the simplest things to grow—sprouts, says Alex Augustyniak, director and co-owner of Minter Country Garden and director and owner of Lucky Sun Farm.
Article content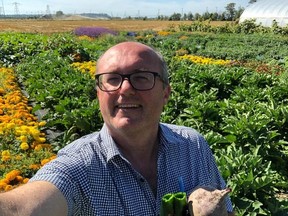 Start with sprouts
"All you need is rainwater, a jar or bowl or some facility to put the seeds in to soak overnight," explains Augustyniak, who will be on stage at the Vancouver Sun Gardeners' School at the BC Home + Garden Show. "Then rinse them three to five times a day with fresh water. You don't need sun. You don't need soil. In three to five days, you'll have fresh, nutritious greens."
The process is simple, but the nutritional value is high for these greens, Augustyniak notes. Historically sailors grew them on long voyages to stave off scurvy. Alfalfa sprouts are one of the main types and are a popular accompaniment for salads and on sandwiches, but there are now many different mixes and variations, some of which are attributed to major health benefits.
Article content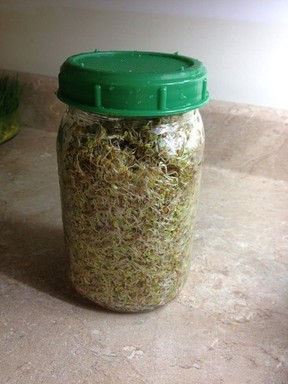 Broccoli sprouts score high for potential health benefits, says Augustyniak, "The reason is broccoli sprouts have sulforaphane."
"The stats I have from the sprouting group is three ounces of sprouted broccoli is the equivalent nutrition to a whole head of broccoli."
Augustyniak advises using only sprouting seeds and ones that are certified organic and tested for pathogens. It's important that people don't get confused about which seeds to use as some could be treated with thiram.
"An example is if they're colourful seeds, don't use them for sprouting. You can use the seeds that you harvest yourself in your garden because you know what you applied to them, but sprouting seeds are fairly reasonably priced anyway."
Article content
Next, grow microgreens
Once you've mastered growing sprouts, the next step is tackling microgreens which are also easily grown indoors. There are a few more materials involved than for sprouts but not many.
"So, all you need is a tray," Augustyniak says. "You'll need some starter mix. Try to get a starter mix that is sterile. In this case, you're just going to grow the little plants until they have their second set of leaves. It's not hard." Companies like West Coast Seeds sell microgreen seeds, but you can also use sprouting seeds.
He suggests starting with lettuces, kale and arugula, for example. The time to harvest is when the plant grows its second set of leaves after about three to four weeks. You can either pull it out from the root, rinse it off and eat the whole thing or snip it with scissors.
Article content
"If you ever go to a really high-end restaurant where you're paying $60 for a steak, and you have pea shoots or sunflower shoots on it, that's what a microgreen is," Augustyniak explains. "They're just growing it to the second set of leaves. You'll be surprised at how amazing the plant tastes because it truly tastes like, for instance, a sunflower. Or it will taste like a pea. Or it will taste like corn."
What you don't use can be transplanted outdoors once the weather warms. When it's time to plant outside, Augustyniak suggests growing cool weather tolerant crops like arugula, beets and bok choy.
Some things, like lettuces, can grow in small pots, perfect for balconies or patios. He advises that the best way to choose what to grow is by what you like to eat. Don't grow things you don't want to eat. Grow the food you like to eat in enough quantity that it offsets trips to the grocery store.
Article content
"It's not that intimidating to grow your own food," Augustyniak states. "You can do it 12 months of the year. It's just what you're going to grow is going to change."
Alex Augustyniak is on the Vancouver Sun Gardeners' School stage at the BC Home + Garden Show on Friday, March 17, at 5 p.m. and Sunday, March 19, at 12 p.m.
10 things to take in at the BC Home + Garden Show

The Urban Botanist: Connecting with nature at home

Megan Golightly: How parents can coach kids to declutter their rooms

Worried about reno cost overruns? Ask Bryan Baeumler

Spring recipes: 6 chefs share their favourite seasonal dishes